Operation Exploration
COVID-19 UPDATE: Due to the COVID-19 virus, all summer camps have been cancelled. We hope to see everyone next year!
Weekly Themes
Jr. Chef, No Bake Edition: Week 1: June 15-19, 8:30am-12:00pm
Jr. Chef is designed to help sharpen your child's culinary skills, as well as reinforce healthy lifestyle choices and nutrition. It doesn't matter if your camper is just starting out or an already skilled chef, this program will be an unforgettable week full of no-bake cooking, learning, creativity, and FUN!

Cost: $130
---
Wacky World of Water Week 2: June 22-26, 8:30am-12:00pm
Get ready to get wet! Summer is not complete without water fun!
This week will focus on having fun with water, and includes plenty of games and activities to keep us cool when the temperatures rise! Prepare to get wet!
Spend the week exploring and experimenting with water, playing your favorite water games and getting totally soaked! Please bring a snack, change of clothes, towel and sunscreen each day.
Cost: $130

---
Fun With Music: Week 3: June 30- July 3, 8:30am-12:00pm
Would you like to learn to play songs on a few different musical instruments? No experience is necessary! We'll explore the basics of music by learning to create on the ukulele, guitar, xylophone, keyboard and percussion. We'll learn simple chords, rhythms, and the basic fundamentals of technique to give campers a wide range of experience over the course of the week. There will be lots of cool activities to show you just how fun music can be! By the end of the week, we will be able to play and sing several songs. Music and supplies will be included.
Note: No Camp on Friday, July 3rd due to the Federal Holiday!
Cost: $105
---
LEGO Builders: Week 4: July 6-10, 8:30am-12:00pm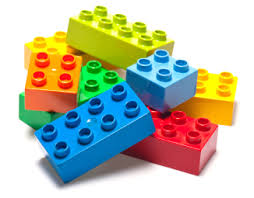 Our LEGO Builders camp is a fresh and fun way for kids to spend their summer! Guided by our engaging instructors and built around fun and engaging LEGO centered activities, children will enjoy using LEGOs to challenge each other (and themselves!), play fun and educational games, and build everything imaginable with LEGOs!
Cost $130

---
Padawan Camp: Week 5: July 13-17, 8:30am-12:00pm
With a new generation of Star Wars fans, Operation Exploration has decided this summer would be a great time to teach our campers about REAL galaxies far, far away…. and mix LOTS of Jedi fun in there too! Padawan (or young Jedi) Training will immerse children in a world of stars, astronauts, and planets as well as incorporate light saber fun, wookies, and Jedi's!
Cost: $130
_____________________________________________________________________________________________________
Prehistoric Dig: Week 6: July 20-24, 8:30pm-12:00pm

Do you like to dig in the dirt? Find things that are lost? Put pieces together? Figure out stories from clues? Learn about the past? These are all things archeologists do—maybe you're one, too! Archeology is tons of dirt-digging, story-telling, mystery-solving fun. Come join us for this unforgettable prehistoric summer camp!
Cost: $130
---
Nature's Classroom: Week 7: July 27-31, 8:30am- 12:00pm
In the Nature's Classroom Camp, children will be immersed in nature-based play and activities. Campers will have the opportunity to explore the outdoor campus at Calverton while letting their imaginations take flight in immersive environmental experiences. Children will encounter environmentally focused investigations, team building games, and activities that challenge them to solve problems and get messy! Embrace the great outdoors through play and experiential learning opportunities in Nature's Classroom.
Cost: $130
---
Mad Science: Week 8: August 3-7, 8:30am-12:00pm

Mad Science Camp offers children a chance to experience the highlights of Calverton's science classroom. Hands-on experiments allow children to investigate, explore, and learn about a broad range of scientific topics. This camp is lead by our experienced Calverton science teacher, Ms. Hanscom, to help children discover, imagine, and create in an immersive learning environment. From slime to building bridges, students are sure to have fun unlocking their inner Mad Scientist!
Cost: $130
---
Kindergarten Kickstart, Ages 5 and 6: Week 8 August 3-7, 8:30am-12:00pm see under Specialty Camps
_____________________________________________________________________________________________________
For questions please contact Camp Director Haleigh Vance, 410- 535-0216 x 1117 (desk) or 410-474-0914 (cell).