Operation Exploration
COVID-19 UPDATE:
Welcome to Summer Adventures Program for 2022! We are aware that Covid-19 may still pose some risks during the summer months and are proceeding with some precautions. We will follow safety measures given by the CDC.
If camps are closed down by the government, payments will again be refunded.
Please contact Haleigh Vance at hvance@calvertonschool.org or 410-535-0216 Ext 1117 for questions or more information.
We request that campers do not bring electronic devices or cell phones with them as they will not be allowed to play them. At Calverton, we don't have locks on lockers so we cannot guarantee the safety of electronic devices. If a camper brings a cell phone, they must leave it in their book bag or locker during the day, or with a camp counselor and the device will be returned to them at the end of the day.
We are sorry for the inconvenience, but we will no longer be able to provide after care.
Weekly Themes
Spy Camp: Week 1: June 20 - June 24, 8:30am-12:00pm
Become a secret agent for a week in this fun-filled and exciting spy camp! Learn how to crack codes, encrypt messages, create disguises, and write secret messages with invisible ink. Your mission, should you choose to accept it, begins at Calverton's Summer Adventures Spy Camp!
Cost: $155
0 SPOTS LEFT - WAITLIST OPEN!
---
S.T.E.A.M.: Week 2: June 27- July 1, 8:30am-12:00pm
Keep your child learning this summer with our exciting S.T.E.A.M. camp! Each day of camp we will explore a different element of S.T.E.A.M learning (Science,Technology, Engineering, Art, Math). Activities include LEGO building, slime creation, guided oil pastel, yoga, escape room, and more. Your child will love being immersed in this creative and stimulating environment this summer!
Cost: $155
0 SPOTS LEFT - WAITLIST OPEN!
---
World Traveler! Week 3: July 5 - July 8, 8:30am-12:00pm
Does your child have a travel bug? Are they interested in learning more about the world we live in? Join us as we become world travelers this summer! Each camper will receive a passport and "travel" to a different country or two each day. They will make crafts and taste food from these countries, as well as learn some of the languages spoken. Some of the countries they may visit will be England, France, Korea, Italy, and more!
Note: No Camp on Monday, July 4th due to the Federal Holiday
Cost: $125
0 SPOTS LEFT - WAITLIST OPEN!
---
Underwater Adventure: Week 4: July 11-15, 8:30am-12:00pm
Do you ever wonder what covers 75% of our earth? The ocean is an amazing place! Learn a little about our vast ocean, and have a lot of fun making an ocean in a bottle, ocean slime, and sand art with shells! There will be experiments with water, and of course you'll get to make yummy Under the Sea snacks! There are lots of fun ways to explore the ocean!
Cost $155
0 SPOTS LEFT - WAITLIST OPEN!
---
Prehistoric Dig: Week 5: July 18-22, 8:30am-12:00pm
Our Prehistoric Dig camp is an unforgettable adventure! Dig for fossils, participate in our prehistoric scavenger hunts, have fun getting creative with our dinosaur arts and crafts, and learn more about what it's like to be a paleontologist. Our energetic camp instructors will take you on an exciting journey into the world of dinosaurs. Come join us for this unforgettable prehistoric summer camp!
Cost: $155
0 SPOTS LEFT - WAITLIST OPEN!
_____________________________________________________________________________________________________
Mad Science: Week 6: July 25-29, 8:30pm-12:00pm

Mad Science Camp offers children a chance to experience the highlights of Calverton's science program. Hands-on experiments allow children to investigate, explore, and learn about a broad range of scientific topics. This camp will help children discover, imagine, and create in an immersive learning environment. From slime to building bridges, students are sure to have fun unlocking their inner Mad Scientist!
Cost: $155
0 SPOTS LEFT - WAITLIST OPEN!
---
LEGO Builders: Week 7: August 1 - 5, 8:30am- 12:00pm
Our LEGO Builders camp is a fresh and fun way for kids to spend their summer! Guided by our engaging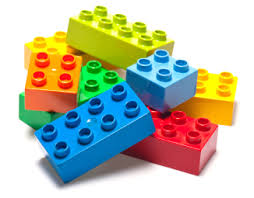 instructors and built around fun and engaging LEGO centered activities, children will enjoy using LEGOs to challenge each other (and themselves!), play fun and educational games, and build everything imaginable with LEGOs!
Cost: $155
0 SPOTS LEFT - WAITLIST OPEN!
---
For questions please contact Camp Director Haleigh Vance, 410- 535-0216 x 1117 (desk) or 410-474-0914 (cell).