Operation Exploration
COVID-19 UPDATE:
Welcome to Summer Adventures Program for 2021! We are aware that Covid-19 may still pose some risks during the summer months and are proceeding with caution. We will follow safety measures given by the CDC
by requiring masks when in close proximity, social distancing, adding additional outdoor activities, and performing extra cleaning.

We will require temperature checks upon arrival, and ask those wh
o are feeling unwell to stay home. We have also reduced
camp sizes to help ensure distancing for campers and instructors.
If camps are closed down by the government, payments will again be refunded.
Please contact Haleigh Vance at hvance@calvertonschool.org or 410-535-0216 Ext 1117 for questions or more information.
Weekly Themes
Padawan Camp: Week 1: June 21-25, 8:30am-12:00pm
With a new generation of Star Wars fans, Operation Exploration has decided this summer would be a great time to teach our campers about REAL galaxies far, far away…. and mix LOTS of Jedi fun in there too! Padawan (or young Jedi) Training will immerse children in a world of stars, astronauts, and planets as well as incorporate light saber fun, wookies, and Jedis!
Cost: $130
---
Fun With Music: Week 2: June 28- July 2, 8:30am-12:00pm
Would you like to learn to play songs on a few different musical instruments? No experience is necessary! We'll explore the basics of music by learning to create on the ukulele, guitar, xylophone, keyboard, and drums. We'll learn simple chords, rhythms, and the basic fundamentals of technique to give campers a wide range of experience over the course of the week. There will be lots of cool activities to show you just how fun music can be! By the end of the week, we will be able to play or sing several songs. Music and supplies will be included.
Cost: $130
---
More Sportsmania! Week 3: July 6 - July 9, 8:30am-12:00pm
Come join Coach Danny Coffin for a fun-filled week of sports! Join the excitement as campers have the opportunity to play sports in our air-conditioned gymnasium or on our sports fields. Your camper will learn the basics of several sports while making friends and playing hard! You won't want to miss this exciting and energetic camp. (Note: This is the second session of Sportsmania. You do not need to take the first course to attend the second course.)
Cost: $130
Note: No Camp on Monday, July 5th due to the Federal Holiday!
Cost: $105
---
LEGO Builders: Week 4: July 12-16, 8:30am-12:00pm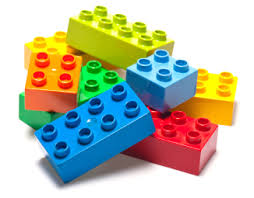 Our LEGO Builders camp is a fresh and fun way for kids to spend their summer! Guided by our engaging instructors and built around fun and engaging LEGO centered activities, children will enjoy using LEGOs to challenge each other (and themselves!), play fun and educational games, and build everything imaginable with LEGOs!
Cost $130
---
Ocean Exploration: Week 5: July 19-23, 8:30am-12:00pm
Do you ever wonder what covers 75% of our earth? The ocean is an amazing place! Learn a little about our vast ocean, and have a lot of fun making a jellyfish in a bottle, your own wave machine, ocean slime, and sand art with shells! There will be experiments with water, and of course you'll get to make yummy Under the Sea Graham crackers for a snack! There are lots of fun ways to explore the ocean!
Cost: $130
_____________________________________________________________________________________________________
Dino Dig: Week 6: July 26-30, 8:30pm-12:00pm
Our Dino Dig camp is an unforgettable adventure! Dig for fossils, participate in our prehistoric scavenger hunts, have fun getting creative with our dinosaur arts and crafts, and learn more about what it's like to be a paleontologist. Our energetic camp instructors will take you on an exciting journey into the world of dinosaurs. Come join us for this unforgettable prehistoric summer camp!
Cost: $130
---
Nature's Classroom: Week 7: August 2 - 6, 8:30am- 12:00pm
In the Nature's Classroom Camp, children will be immersed in nature-based play and activities. Campers will have the opportunity to explore the outdoor campus at Calverton while letting their imaginations take flight in immersive environmental experiences. Children will encounter environmentally focused investigations, team building games, and activities that challenge them to solve problems and get messy! Embrace the great outdoors through play and experiential learning opportunities in Nature's Classroom.
Cost: $130
---
Mad Science: Week 8: August 9-13, 8:30am-12:00pm
Mad Science Camp offers children a chance to experience the highlights of Calverton's science classroom. Hands-on experiments allow children to investigate, explore, and learn about a broad range of scientific topics. This camp will help children discover, imagine, and create in an immersive learning environment. From slime to building bridges, students are sure to have fun unlocking their inner Mad Scientist!
Cost: $130
---
Kindergarten Kickstart, Ages 5 and 6: Week 8 August 9-13, 8:30am-12:00pm CANCELLED see under Specialty Camps
_____________________________________________________________________________________________________
For questions please contact Camp Director Haleigh Vance, 410- 535-0216 x 1117 (desk) or 410-474-0914 (cell).